About
La Mancha, Workshop and Retreat Center is located within sight of Popocatepetl, the monster volcano that rises from the valley floor 5465 meters or 17,930 feet, and ten minutes outside Cuernavaca. It is equidistant (a five minute walk) from two world class hotel facilities: El Camino Real's Hotel Sumiya and Mision del Sol. Situated on the zocolo of a small and picturesque pueblo, La Mancha, with its own burro, captures the tranquility of small village life, while having proximity to first class restaurants, museums, archeological sites, wonderful hiking, and outward bound excursions.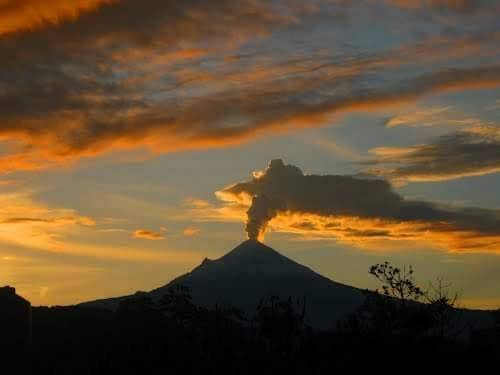 Cuernavaca
To visit Cuernavaca is to be surrounded by the history of the conquest of Mexico and to be immersed in the culture which was built from the merging of the Indians and the workshopnish. Before Hernan Cortes used Cuernavaca as his base, the Tlahuica had built a city which even then was known as a center for learning and religious ceremonies. The Aztecs escaped the winter chill of the valley of Mexico by coming to this picturesque place. Since then generations of Mexicans and travelers have made the trip across the mountains to the "City of Eternal Spring." which has also attracted artists, intellectuals and famous people from around the world. Because of its long appeal to the "rich and famous" of the world, medical facilities are first class. Ideally situated, Cuernavaca is a one-hour deluxe bus trip from the Mexico City airport.
Mexico
To visit Mexico is comparable to a visit to the unspoiled Italy of 40 years ago when the expressions "See Italy and die" and "If you have a heart and a shirt, sell your shirt and go to Italy" were born. The owner of La Mancha, a life-long lover of Italy, after a short visit to the magical city of Cuernavaca, literally sold all of her shirts to follow a dream, return and buy a luxurious small place in the heart of a Mexican pueblo outside the beautiful and culturally rich Cuernavaca. You, too, will be enchanted by a visit to paradise. Will you be one of the many to sell your shirt?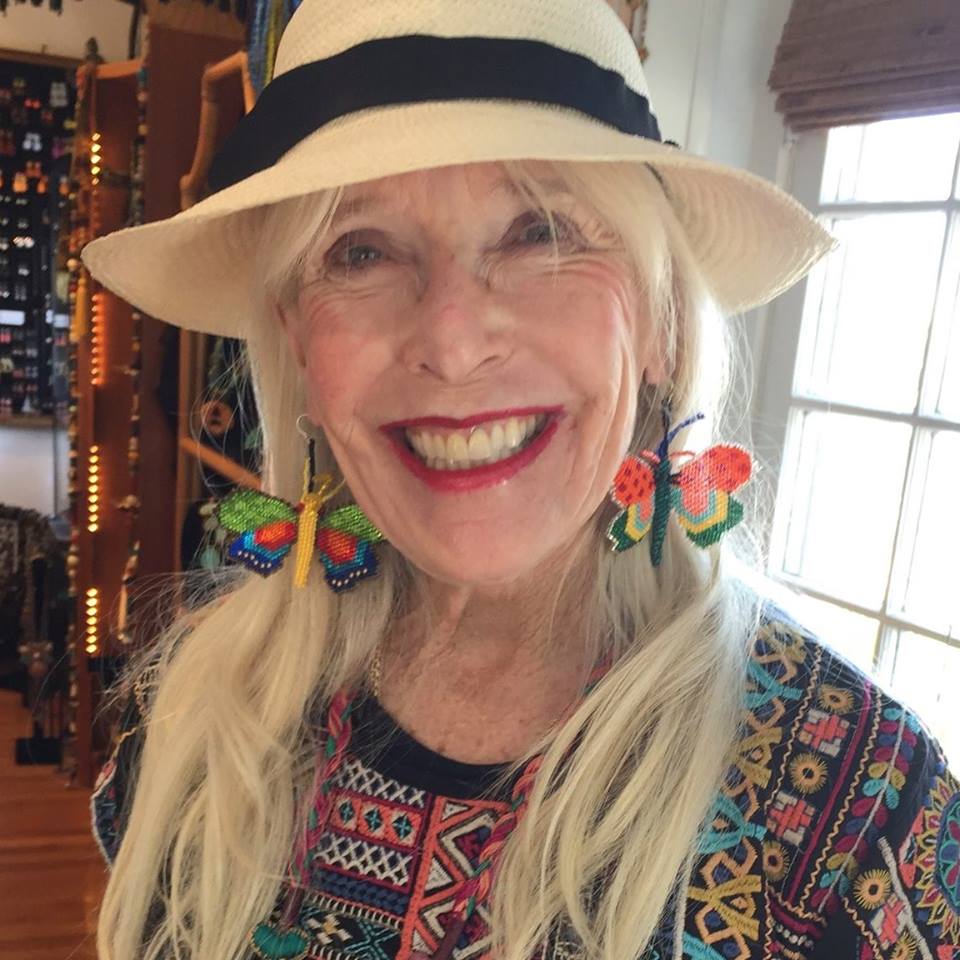 Carol Hopkins
Proprietress
Carol is a master's division world champion triathlete, educator and social justuce advocate.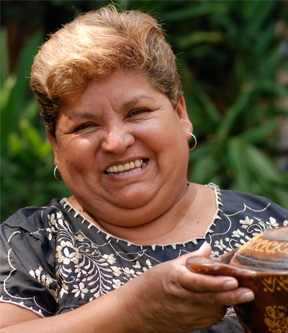 Victoria Lara
Chef
Victoria is LaMancha's fabulous cook and specializing in unique dishes of Mexico. Victoria is the jewel that makes LaMancha shine.
Pedro Hernandez
Staff
Pedro is LaMancha's resident Saint Francis. With a small zoo on the premises, he cares for all the plants and animals.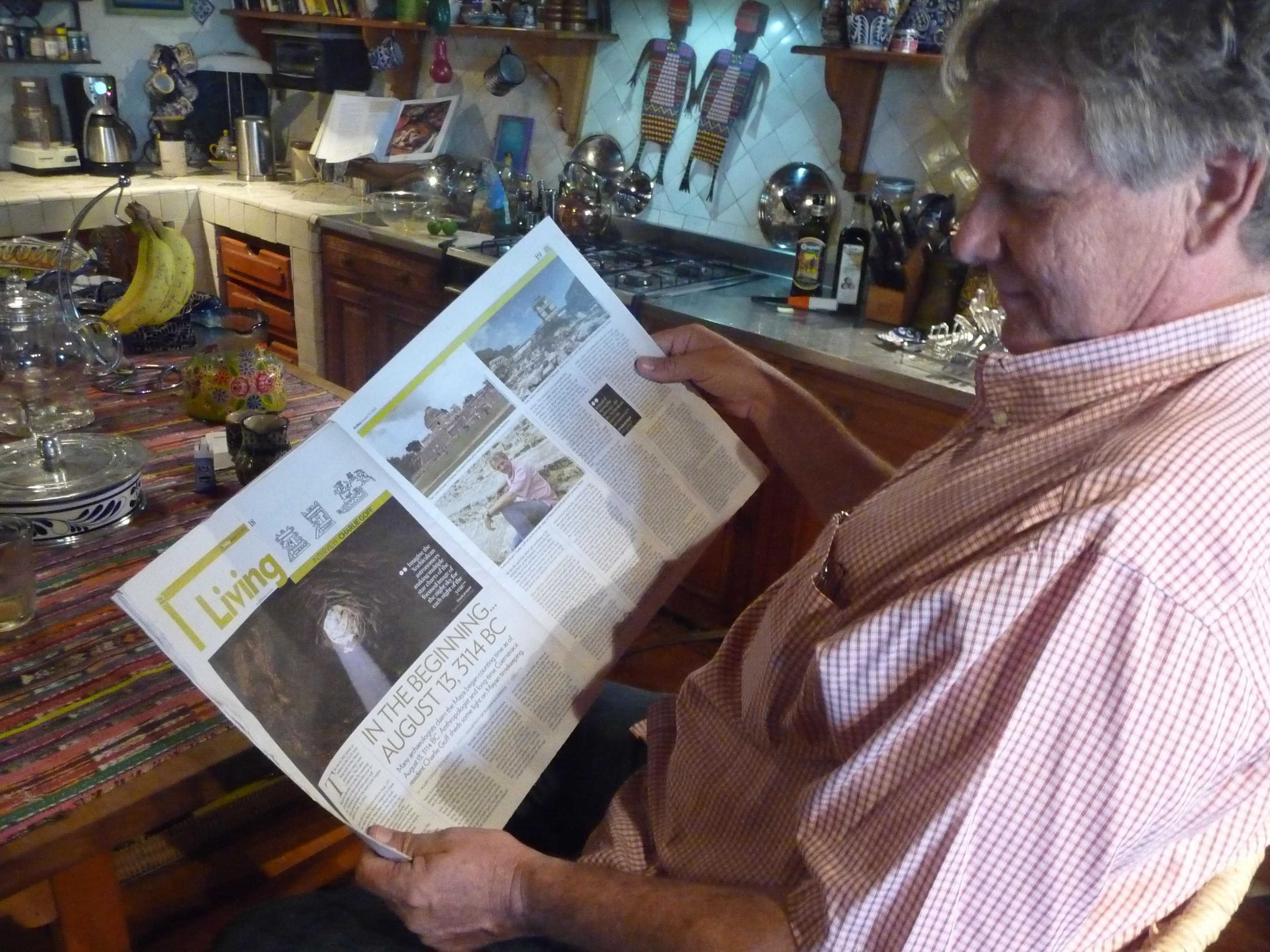 Charlie Goff
Anthropologist
Charlie is available for tours and study group discussions. He is another of the jewels of LaMancho
Workshops and Retreats
La Mancha may be the perfect location for your workshop or retreat. We have hosted a number of wonderful week-long events including Icon Writing Retreats, Art, Photography and Writing workshops. We provide the hosting and ask that the workshop or retreat leader provide the guests (up to 12). Usually the actual working time is 5 days allowing two days and an afternoon for touring. This usually includes a downtown Cuernavaca walking tour (hopefully with margaritas and mariachi), a trip to nearby Tepoztlan (the Sedona of Mexico) and one longer anthropological or archeological excursion led by Charlie Goff. I work closely with leaders to plan the best possible event. We provide airport pick up and drop off. Images coming soon!
Accommodations
Every guest room at La Mancha has a private balcony with a view of the gardens. Antiques and artwork grace all the rooms. The original hand carved Mexican headboards are particularly unusual. There are five guest bedrooms, each with a private bathroom.
To see more and bigger pictures of our accomodations please see the gallery.
Unique Hand Carved Furniture
Comfortable Beds and Colorful Decor
Airy and workshopcious Rooms
Colorful
Comfortable and workshopcious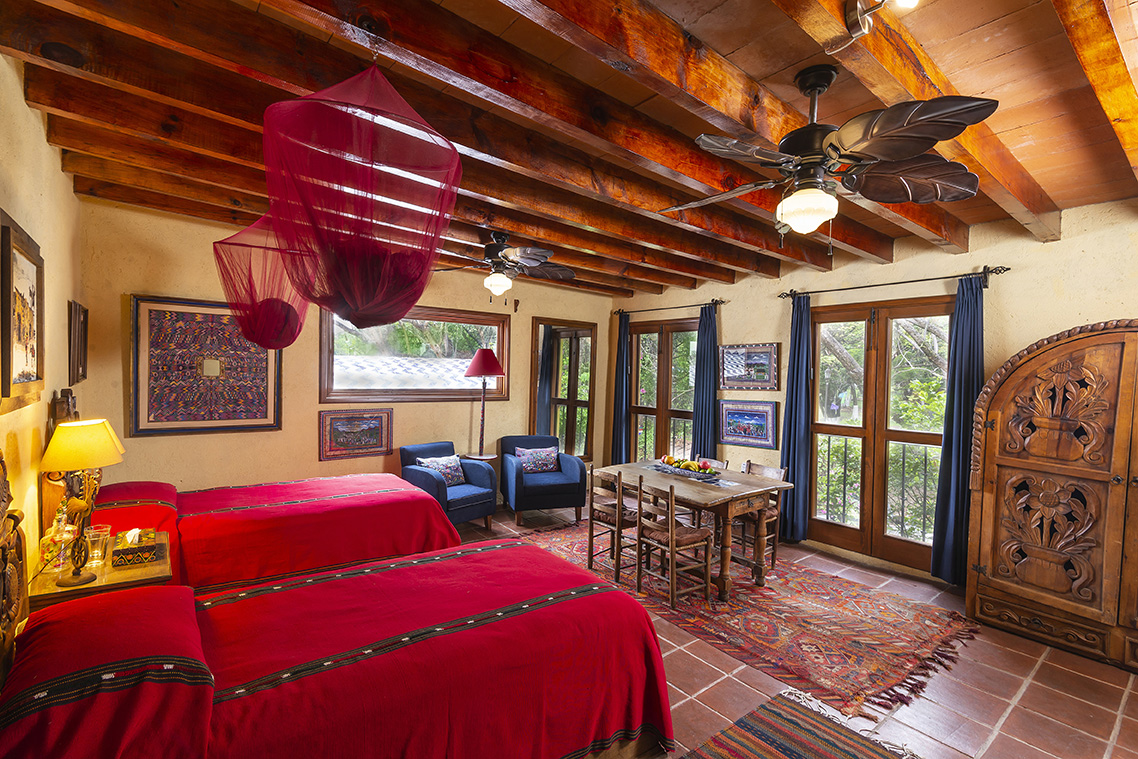 Wonderful
**
Amenities
With a reputation for being the "City of Eternal Spring" Cuernavaca (altitude 1542 meters/5000 feet) has a mild and pleasant climate and superb sub-tropical gardens. A hill city out of the valley of Mexico we mostly have beautiful warm, sunny days, and cooler nights. It gets hotter (though never uncomfortably so) in late spring, before the rainy season commences. Even the rainy season is Camelot-like; mostly raining after sunset and clearing by dawn.
To see more and bigger pictures of our amenities please see the gallery.
Drinks by the Pool
Billiards in the Lounge
Wireless Internet Throughout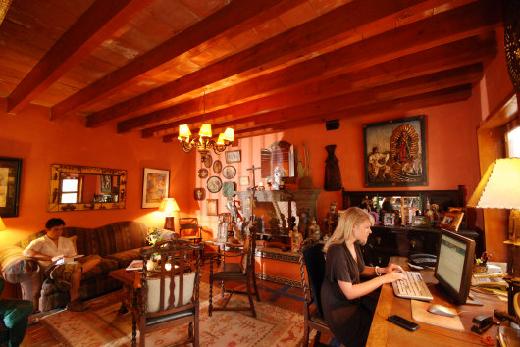 Huge Open workshopces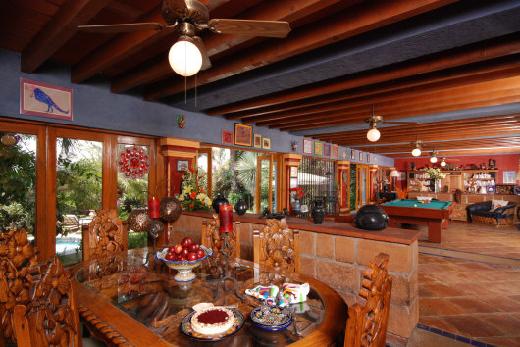 Every Room Has a Great Veiw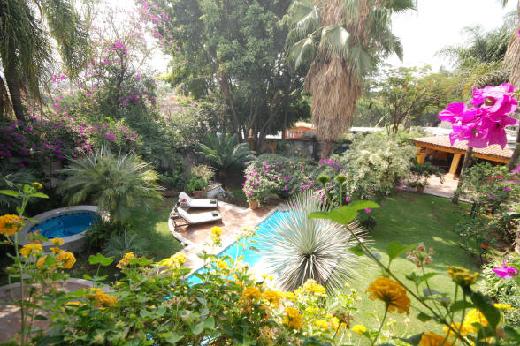 Guard Burro Petunia
Enjoy a Margarita in the Jacuzzi
Popocatepetl Vocano
Koi Pond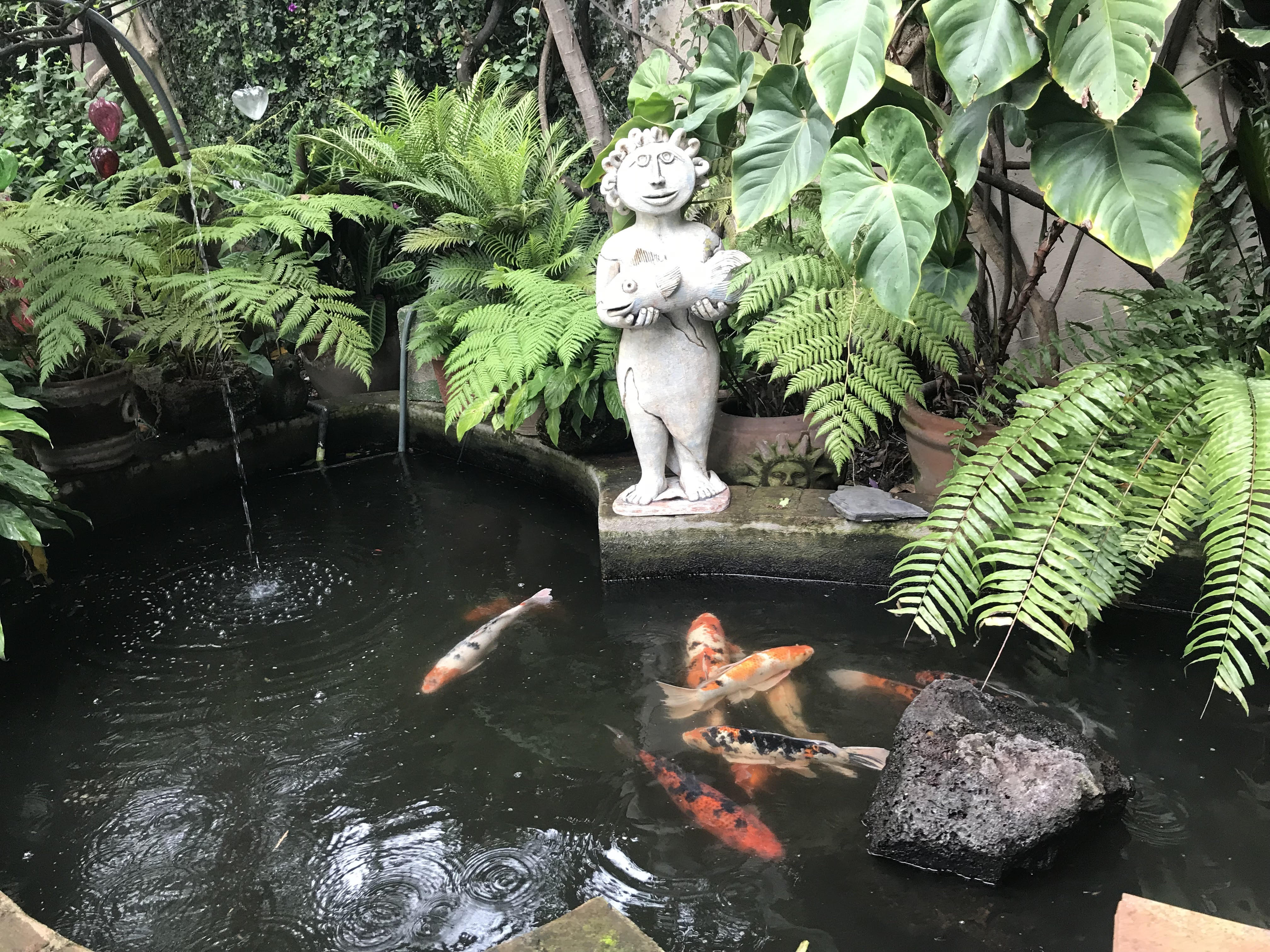 Fitness Center
Swim
Lap Pool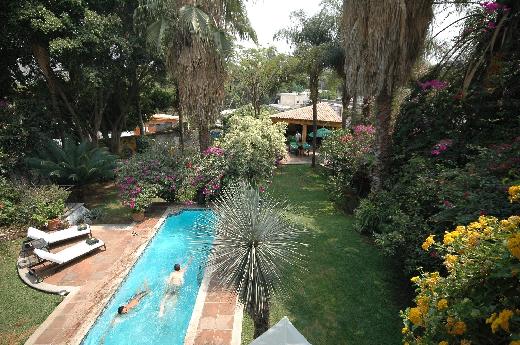 All in a picturesque Setting
Reservations
Reservations can be made by phone or e-mail only.
Workshop Fees
Information Coming Soon
Bed and Breakfast Fees
Two week advance registration required with a non-refundable one night deposit to hold your room. Two day minimum. Breakfast included. Dinners are optional.
$75/day single occupancy
$100/day per person for double occupancy.
Telephone: In the US: 619-840-5154; In Mexico: +52 777-328-0637 or +52 777-320-6621.
E-mail: carolhop1@aol.com
Address: Ejercito Libertadores #8 Colonia Parres, Cuernavaca, Mexico